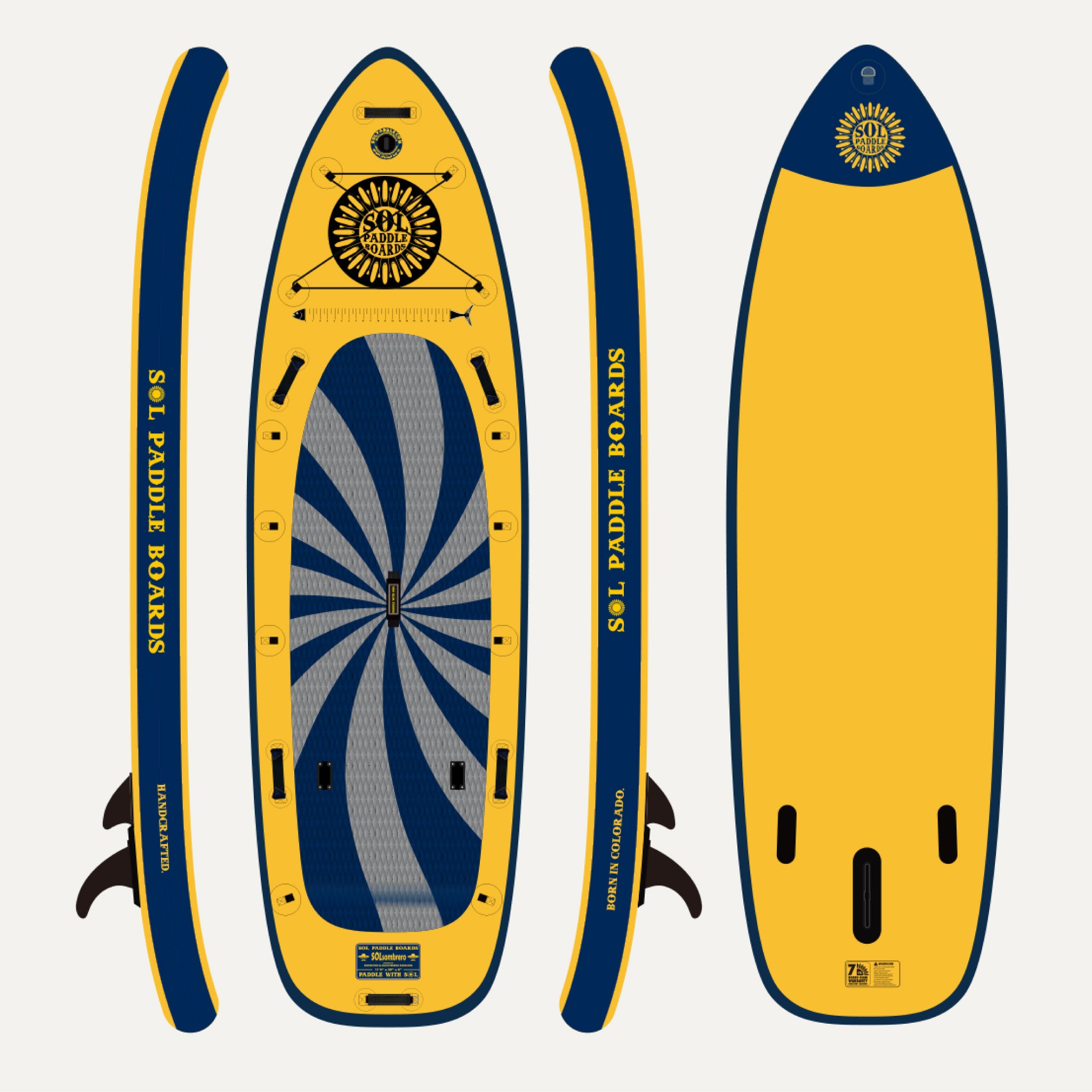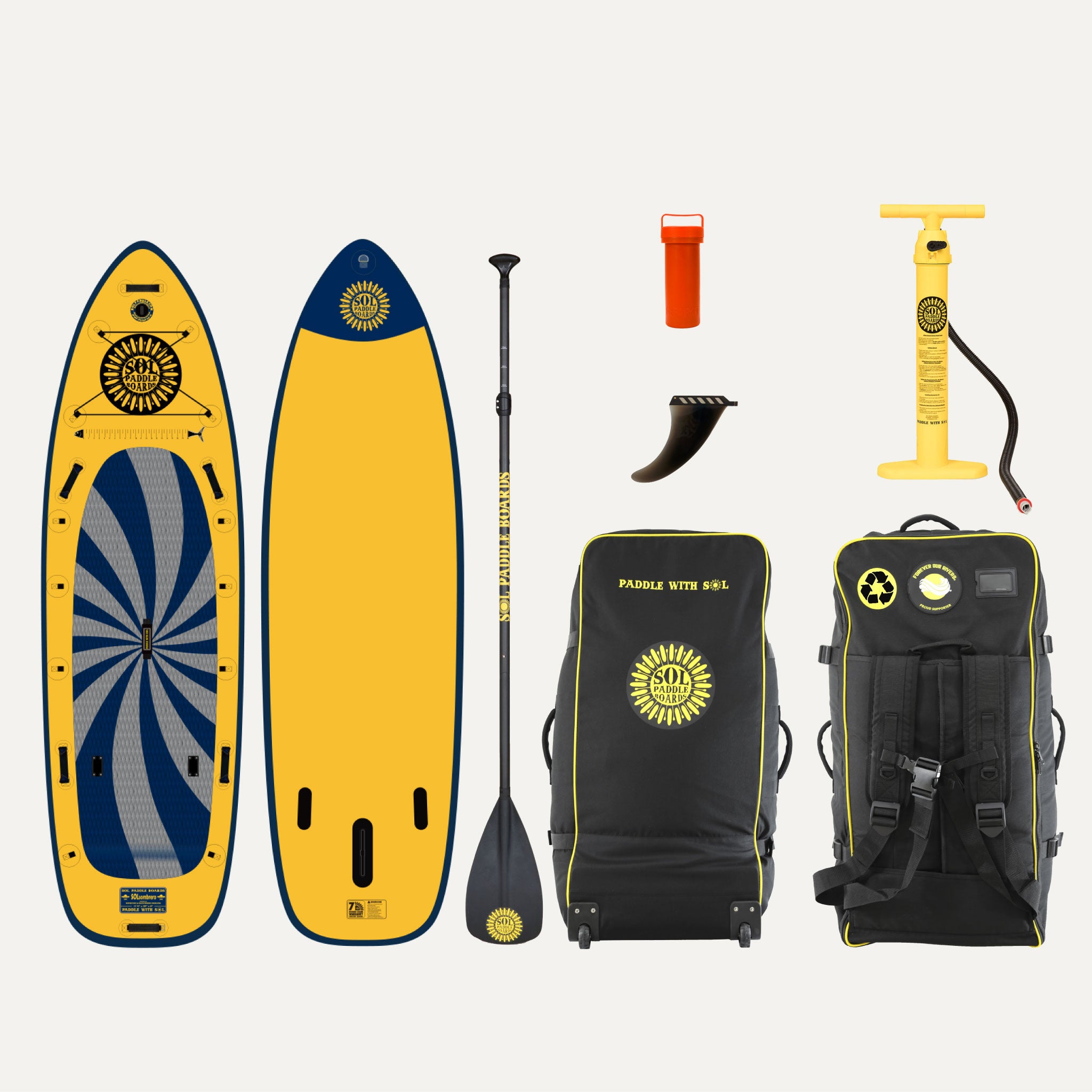 Infinity SOLsombrero Inflatable Paddle Board
---
Ideal for wheelchair users, caregivers and children, and couples. Holds up to two adults or up to four children.
Standing tall at an impressive eight inches thick and boasting an expansive 39-inch width, this fishing and gear vessel redefines stability and rigidity. Loaded with 14 reinforced soft gear attachments and dual sets of passenger handles, gearing up for your next paddle adventure is effortless. Experience the freedom of carrying two full-size coolers, multiple SOL Kayak Seats, and all your essential gear. 
Renowned among fishing guides worldwide, the Infinity SOLsombrero's exceptional thickness keeps you elevated, warding off any attempts to capsize. Its commanding size reigns supreme among fishermen, whitewater enthusiasts, and those embarking on unforgettable multi-person trips. 
As a bonus, this SUP board features a conveniently printed ruler for accurate catch measurements, keeping you honest. Equipped with two fishing rod plates, it easily accommodates after-market rod holders and additional accessories.
Two-in-One Roll and Carry Strap
Environmentally-Conscious Construction
| | |
| --- | --- |
| Length  | 11'4" |
| Width | 39" |
| Thickness | 8" |
| Weight | 39 lbs |
| Volume | 400 L |
| Weight Capacity | 675 lbs | 306 kg |
| Best for | All-Around | Whitewater | Fishing and Expedition | Adaptive | Multiperson |
| Whitewater | 8 |
| Flat Water | 6 |
| Stability | 10 |
| Speed | 6 |
| Turning | 6 |
| Yoga | 8 |
| Warranty | 7-Year-Seam |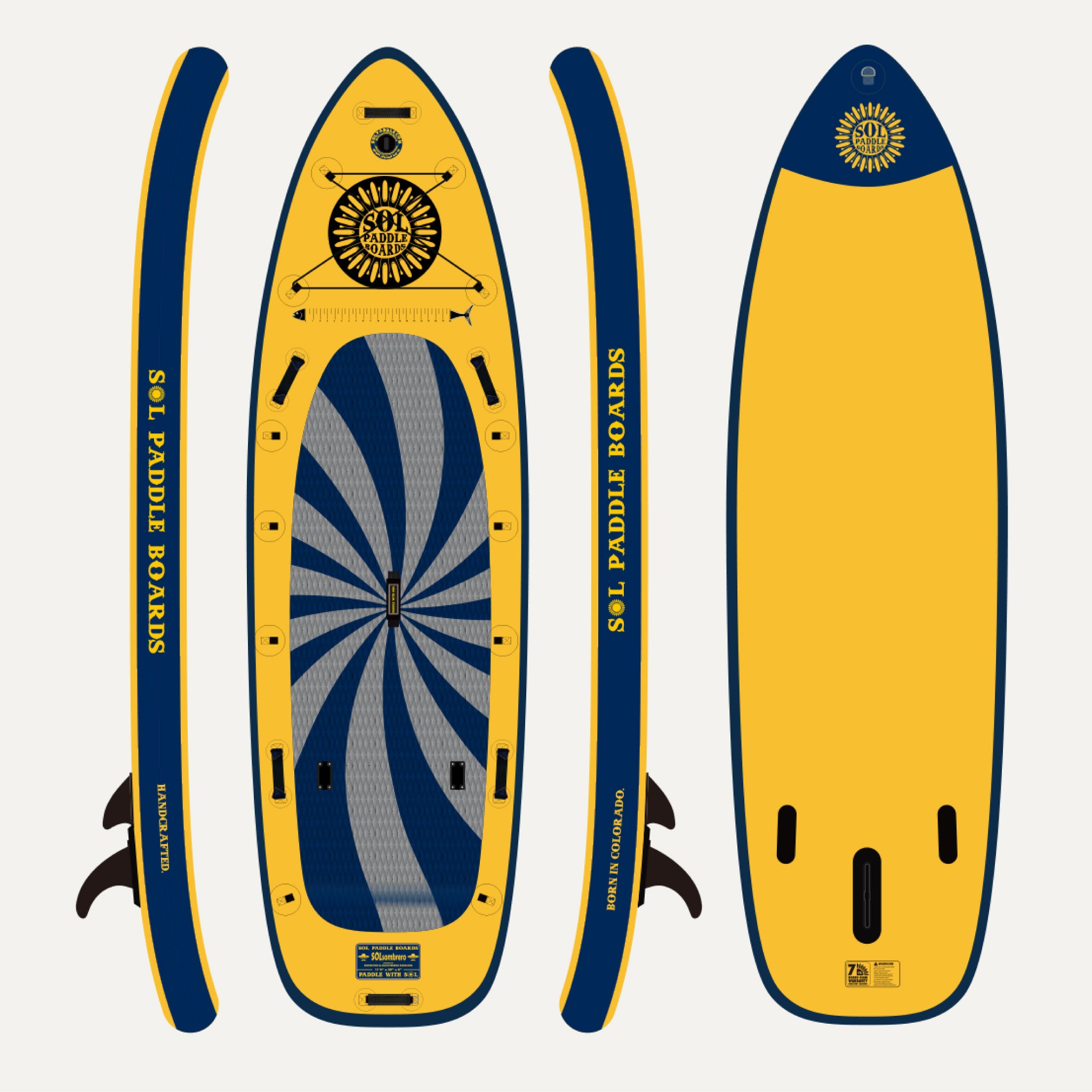 Infinity SOLsombrero Inflatable Paddle Board
Sale price

$1,380.00
Regular price

$1,795.00
Choose options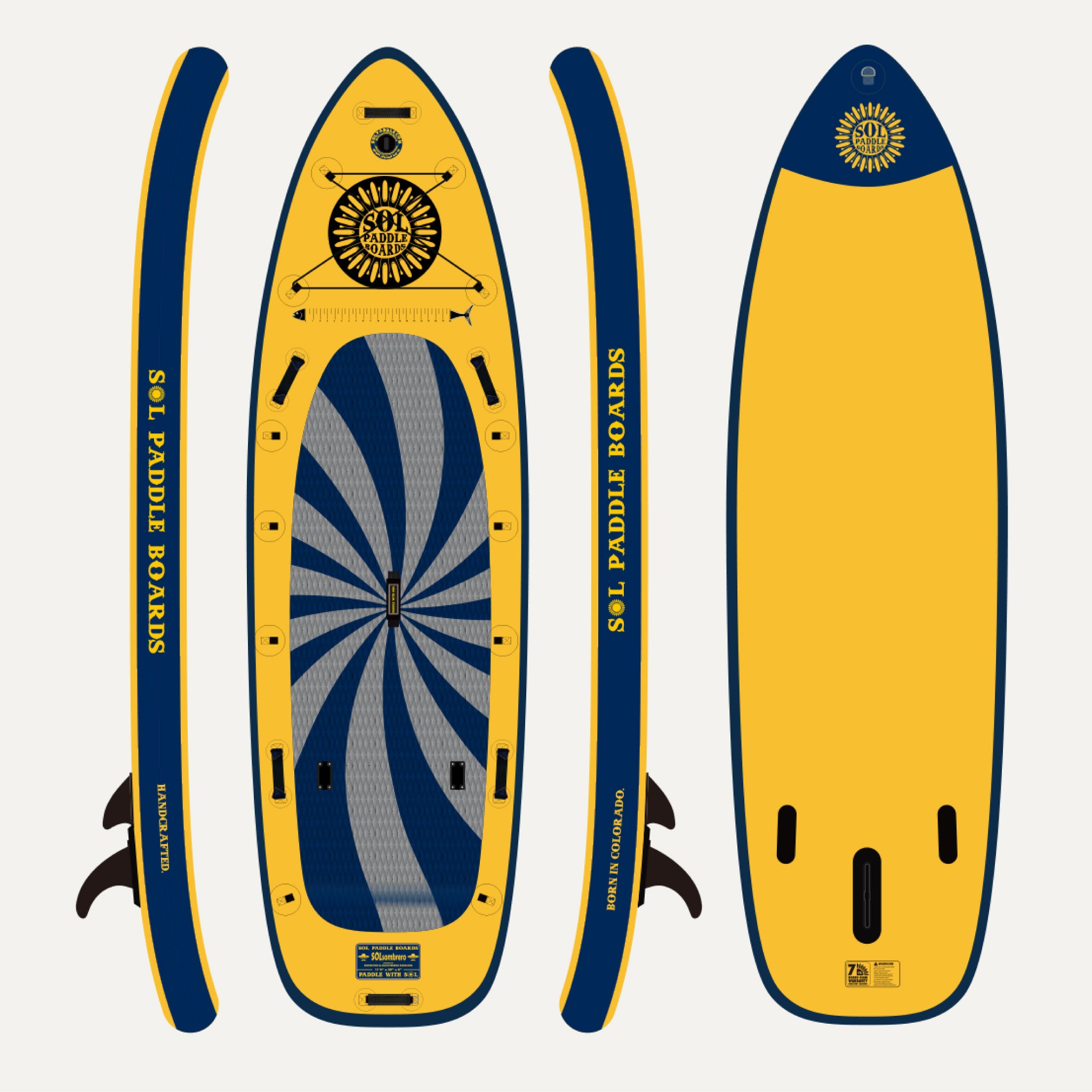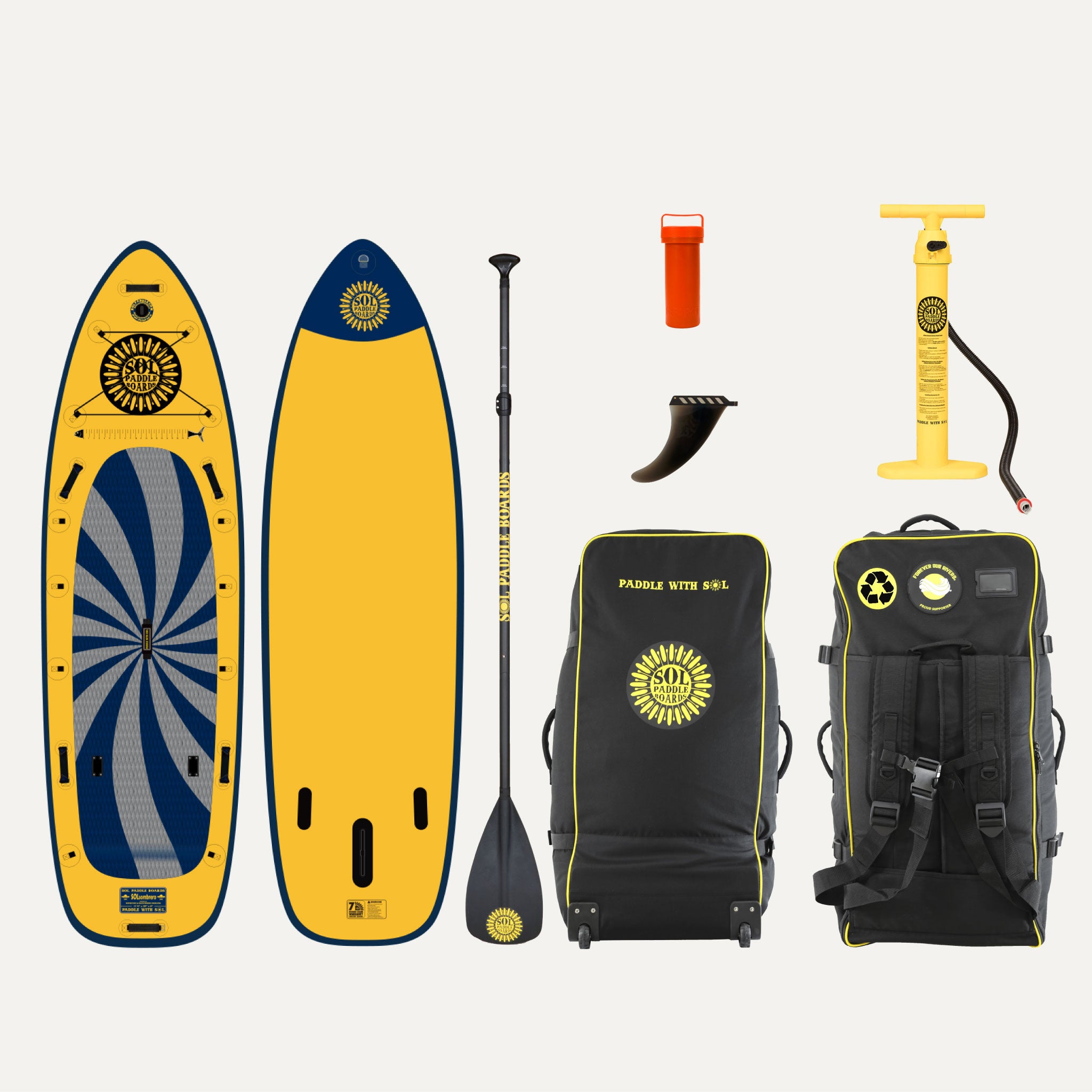 IT'S THE LITTLE DETAILS THAT MAKE THE BIGGEST IMPACT.
Why it Matters
SHOW-STOPPING DETAILS
→ By incorporating extra thick eight-inch technology into our sidewalls, we've not only doubled the buoyancy, but also doubled the stability, making it significantly more challenging to flip over even in the strongest currents

→ Sized for up to two adults or up to four kids, with front, rear, and side whitewater-grade nylon handles for an easy grab when in the rapids or when used as a swim platform

→ Raised rear foam kick pad for maximum control and lightning-fast turns

→ A Universal Center Fin Box so you can feasible replace your center fin at any surf or paddle shop around the world

→ A Fast Fin Release center fin attachment system, allowing for quick and easy removal of your center fin and making transportation and storage of your board more convenient

→ Accepts a variety of center fin sizes — 3, 4.6, 8, or 9 inches — and comes with two glued side fins and one removable center fin, allowing you to tailor your ride for shallow or deep water paddling
→ Extra strong, extra thick double material sidewalls designed to withstand extreme conditions and intensive use

→ Bottom nose shield with its triple-layered anti-puncture and anti-abrasion material

→ A plush, diamond anti-fad foam pad providing unbeatable comfort, and a strong anti-slip grip that keeps you in control

→ Extra strong double nylon handles for optimum sun and dry rot protection

→ One oversized metal D-ring serving as both a towing point for rafting and an attachment point for anchoring your SUP board
→ Eighteen secured tie-down soft attachment points to store all your essential gear, such as a large cooler, fishing gear, or any overnight essentials for an epic journey

→ Carry handle on the side making it convenient and easier to carry your board 

→ A kayak seat conversion option to easily transform your SUP into a sit-on-top kayak in seconds by attaching four heavy-duty galvanized metal clips to each attachment point on your board

→ A serial-numbered Colorado license plate for extra theft prevention

→ Every angler must-have: two mount attachment plates to hold all your essential fishing gear — fishing rod, speaker, camera, and coffee cup — as well as a printed fish measuring tape to back up every catch

😎 And a seven-year-seam-industry-leading warranty because we stand behind what we build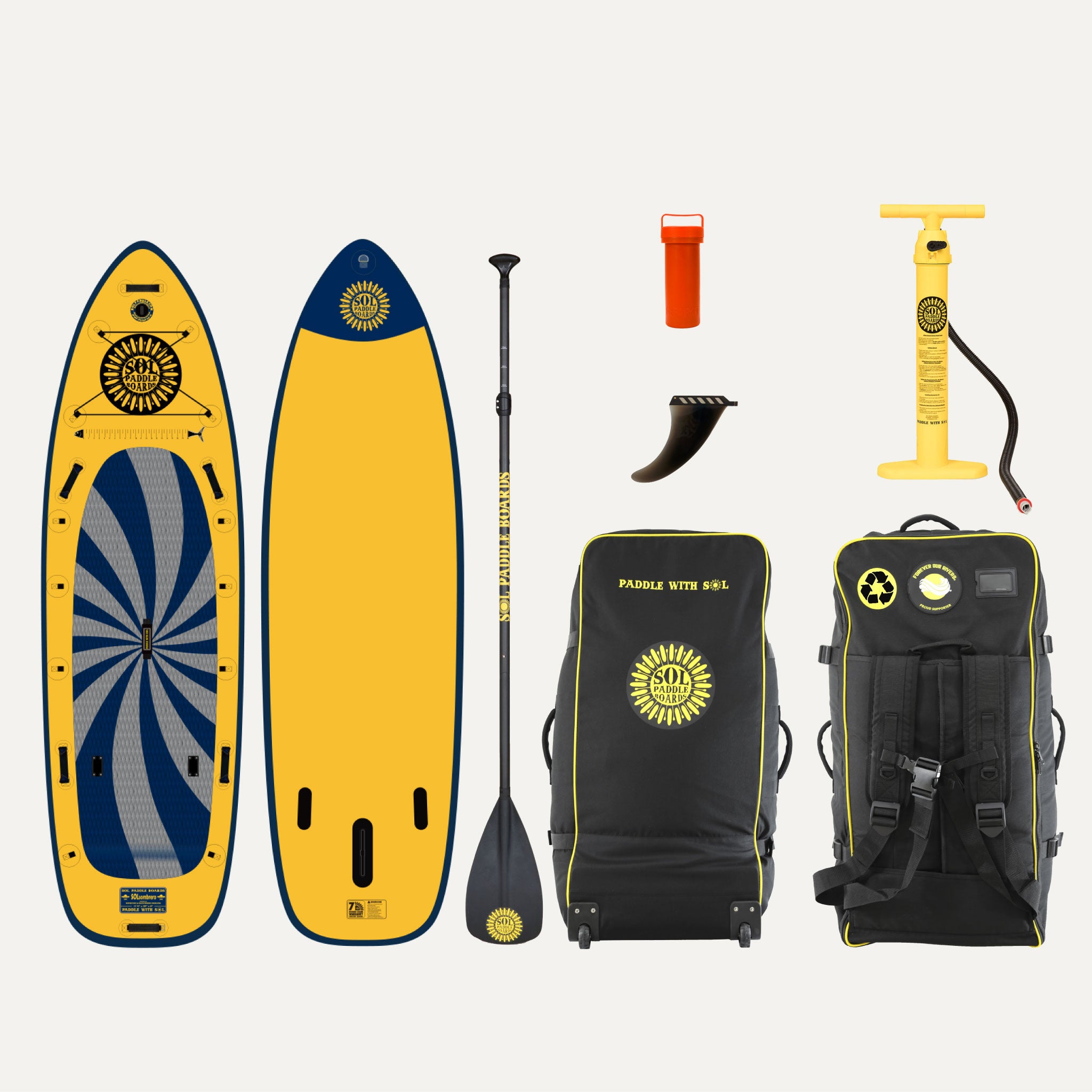 The Finer Details
✨ WHAT'S INCLUDED
→[1] Carbon Blaster Paddle, a lightweight, adjustable three-piece paddle allowing you to adjust the length of the paddle to suit your specific needs and preferences, and features an extra-strong nylon blade that can withstand the rigors of even the toughest conditions
→ [1] SOL Eco Rolling Sport Backpack, the ideal blend of design, sustainability, and functionality
→ [1] SOL DoubleShot Hand Pump, designed for easy inflation as well as maximum output and efficiency. This pump has double-action pumping choices, allowing you to put air in your board on every down pump or on every up and down pump. This reduces the overall time required to inflate your board. The additional pump tube increases the total volume of air pumped.
→[1] SOL Two-in-One Roll and Carry Strap, a versatile accessory that can be used to secure your rolled board for storage and as a shoulder carry strap, with attachment points located on the right side of the board
→ [1] Repair Kit, you know, just in case

Remastering the SUP Board with Buoyancy and Stability in Spades
With two extra inches of support, your chances of staying vertical just increased two-fold.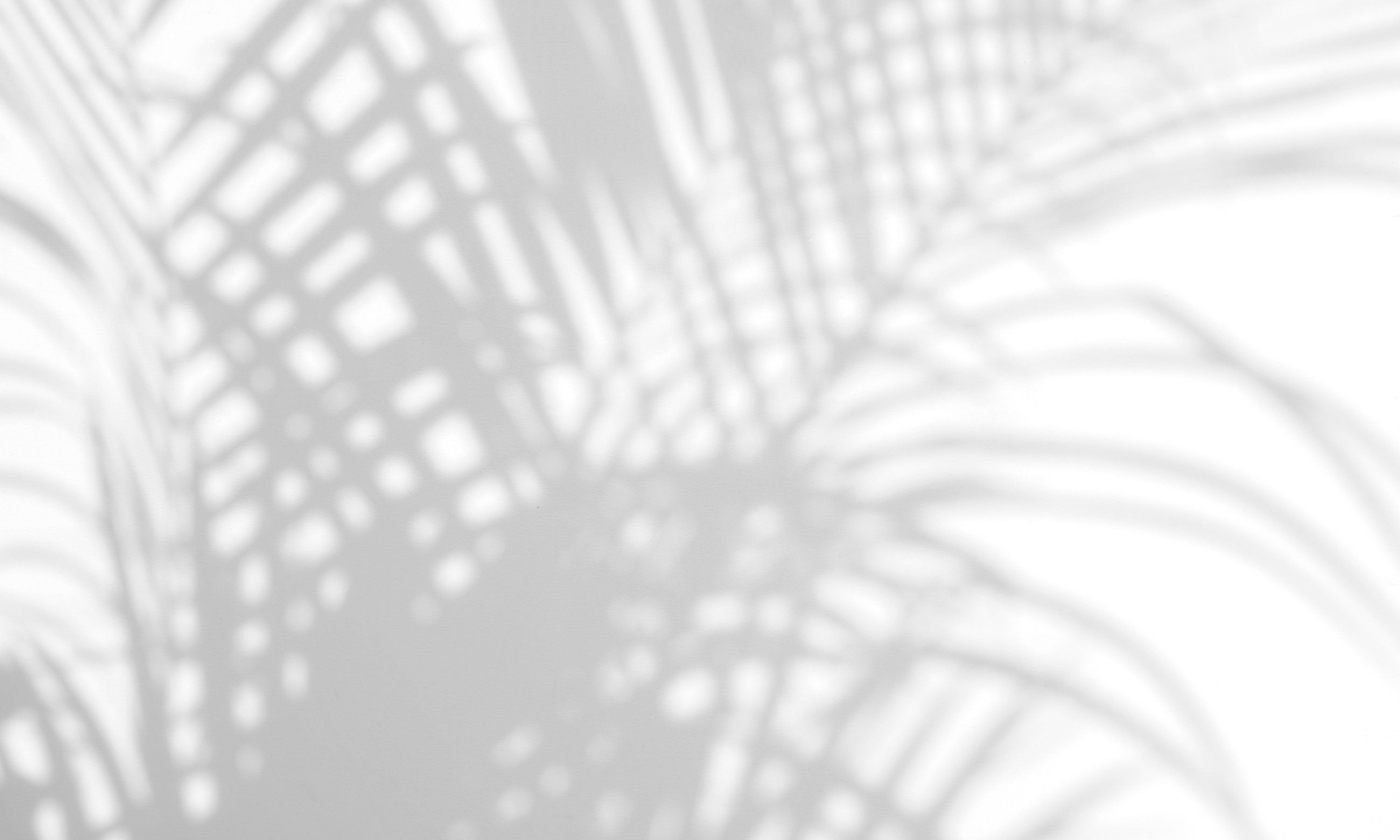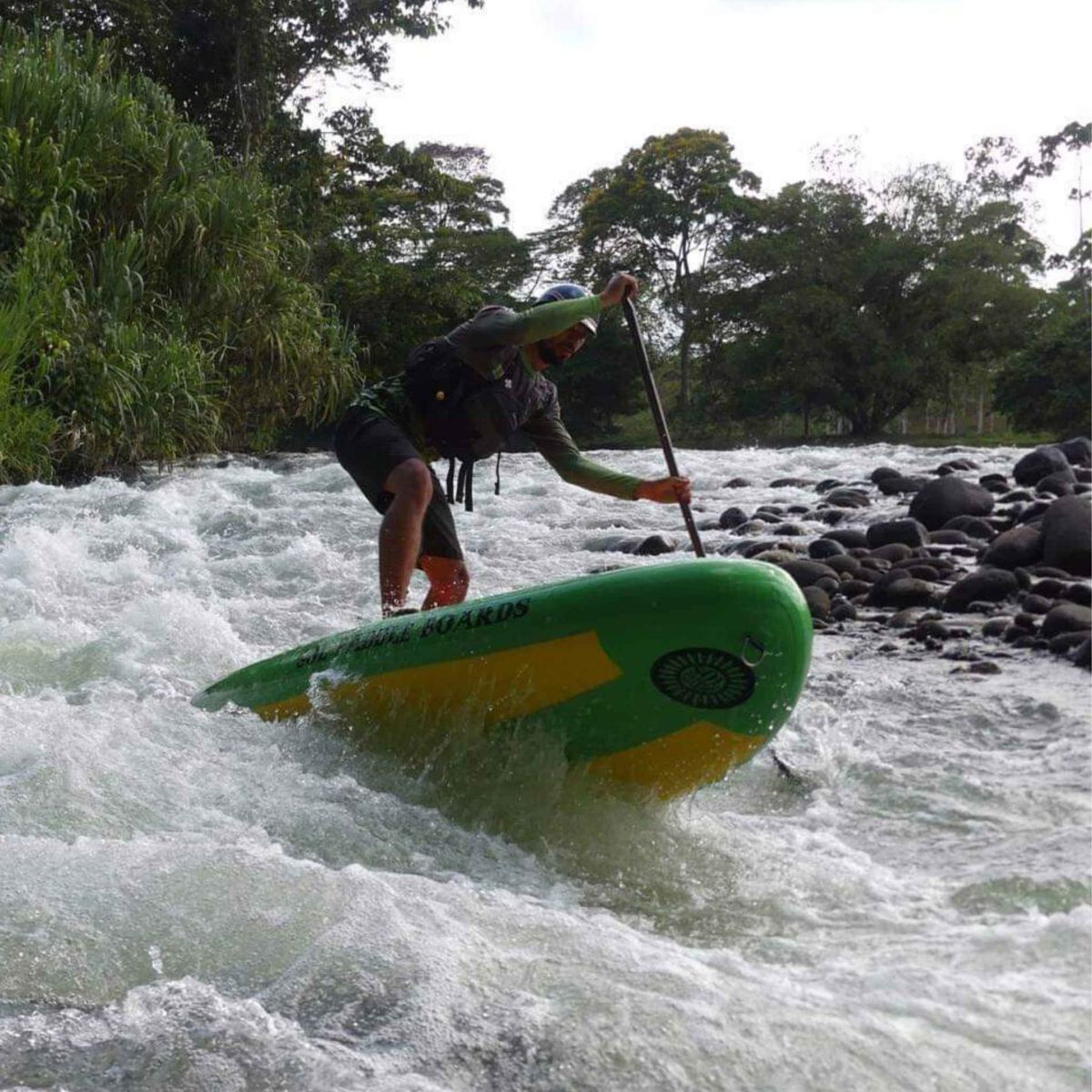 #1
FIRST EVER 8-INCH THICK BOARD
SOL's Infinity Collection stayed true to its innovative roots by pioneering the first eight-inch thick SUP board.  
Since the launch of this unique collection, it has become a fan favorite among paddlers looking for a SUP board with more buoyancy and stability. Read: Not flip over. 🙂
#2
YOUR SEARCH STOPS HERE
If that's you, then search no more.

You have greater buoyancy and stability, as well as enough carrying capacity and the confidence to handle turbulent waters, with SOL's extra thick eight-inch technology.
#3
ADAPTABLE
With the unrivaled adaptability of an Infinity Collection board, you can literally heighten your fishing expeditions, family outings, and adrenaline-filled adventures one ride at a time.