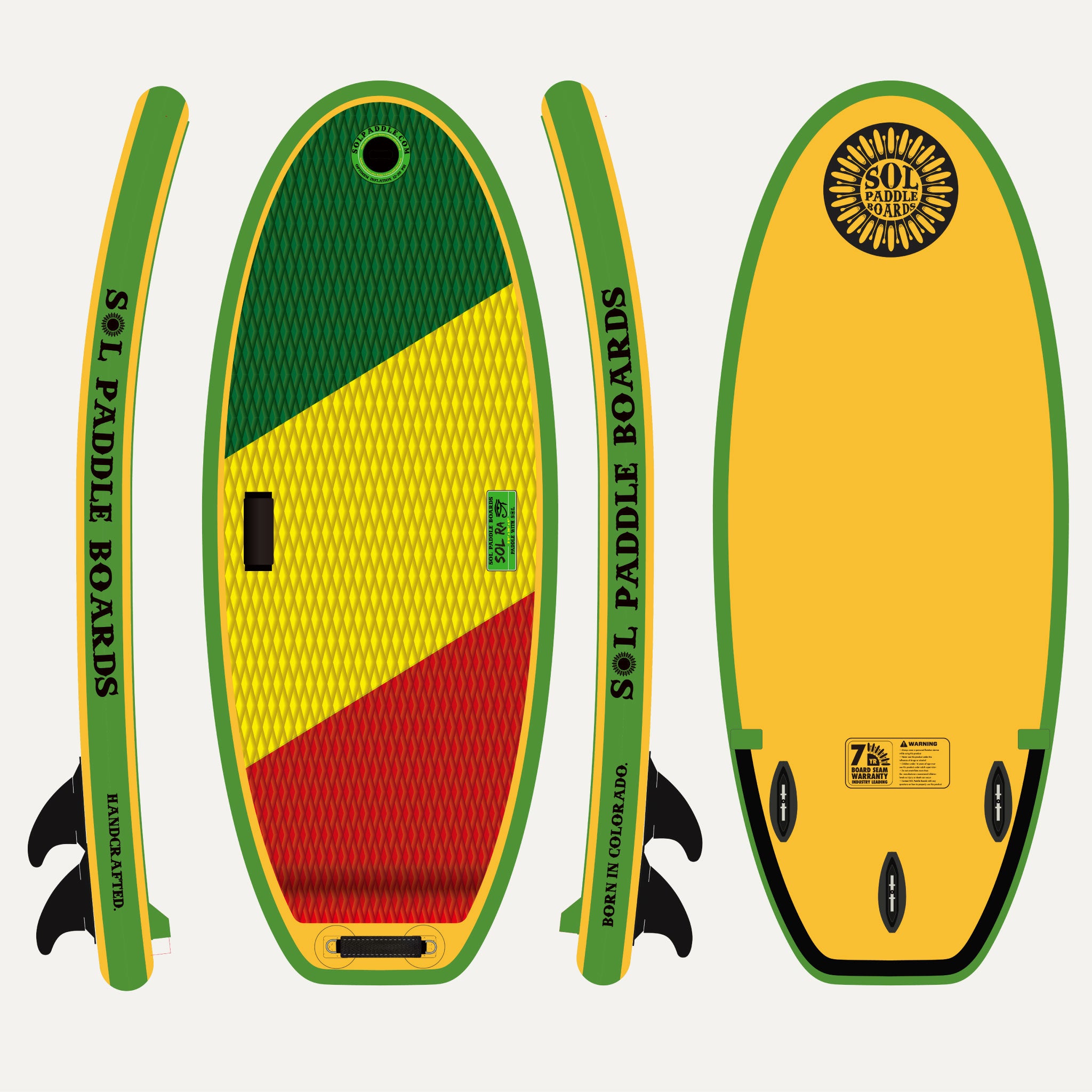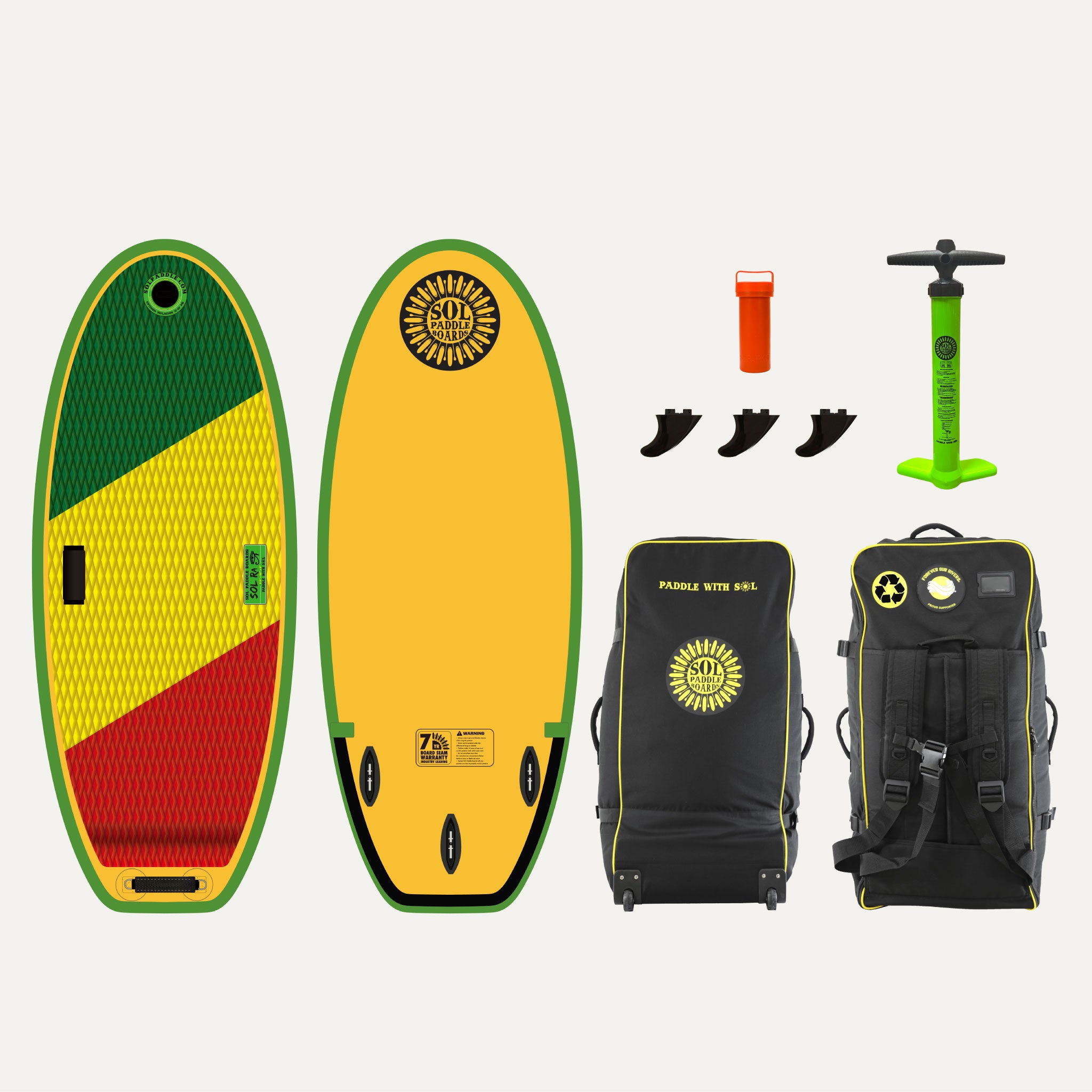 Classic SOLra Inflatable River Surfboard
A HOLLIS BRAKE DESIGNS MASTERPIECE
| | |
| --- | --- |
| Length  | 5'5" |
| Width | 23" |
| Thickness | 4" |
| Weight | 12 lbs |
| Volume | |
| Weight Capacity | 200 lbs | 91 kg |
| Best for | River Surf |
| Surfing | 10 |
| Whitewater | 0 |
| Flat Water | 0 |
| Stability | 7 |
| Speed | NA |
| Turning | 10 |
| Yoga | NA |
| Warranty | 7-Year-Seam |
Get ready to join the river surf revolution with this rare breed, the SOLra Inflatable River Surfboard, a true standout in the world of prone river surf technology.

Setting the bar high, this board boasts an innovative rear rail surf enhancement system that truly sets it apart. The secret lies in the tailing edge of the board, carefully designed to mimic the hard rail of an epoxy board. This unique feature enables the inflatable SOLra to carve and deliver exceptional performance akin to a mid-volume river surfboard, all while maintaining its inflatable nature.
Environmentally-Conscious Construction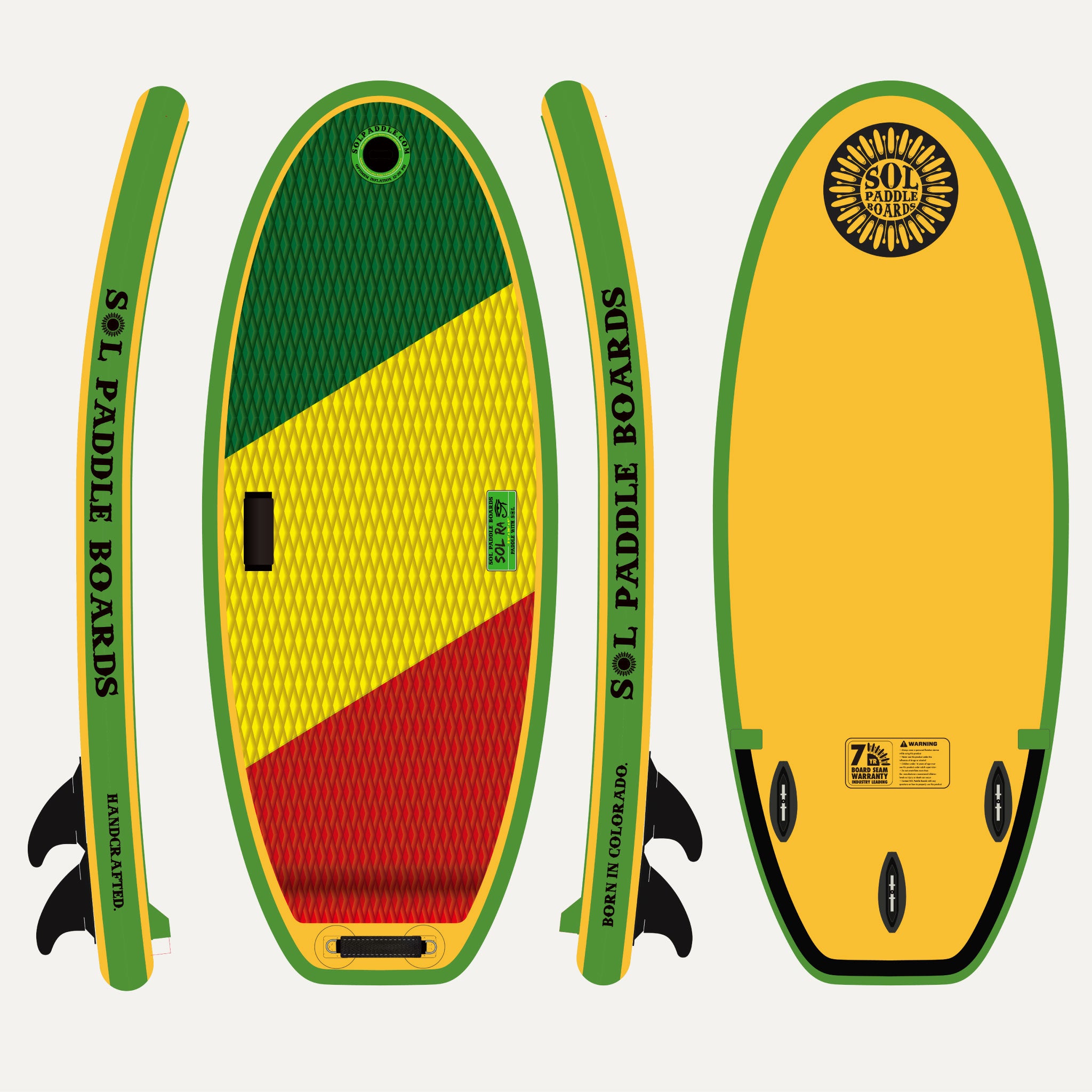 Classic SOLra Inflatable River Surfboard
Sale price

$599.00
Regular price
Choose options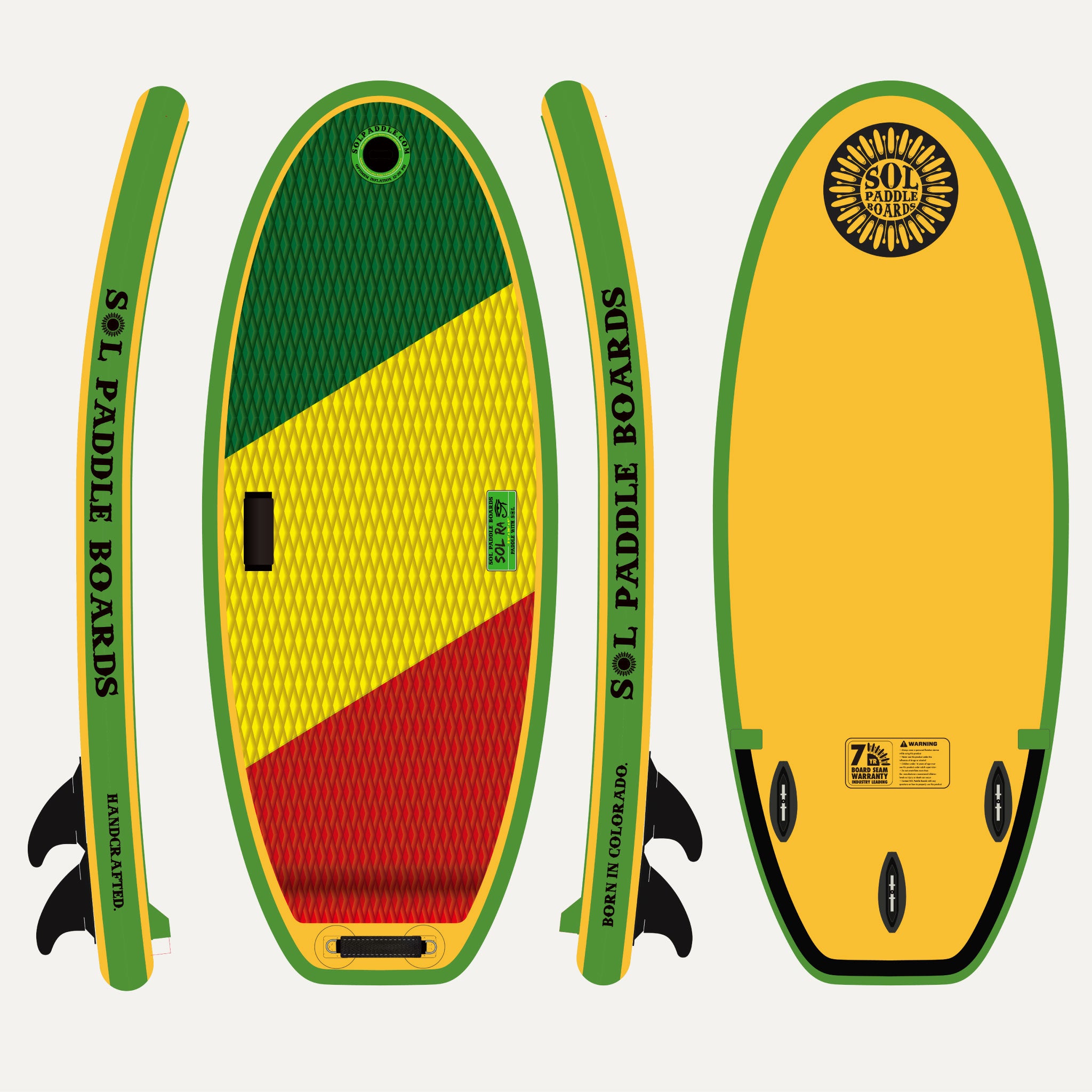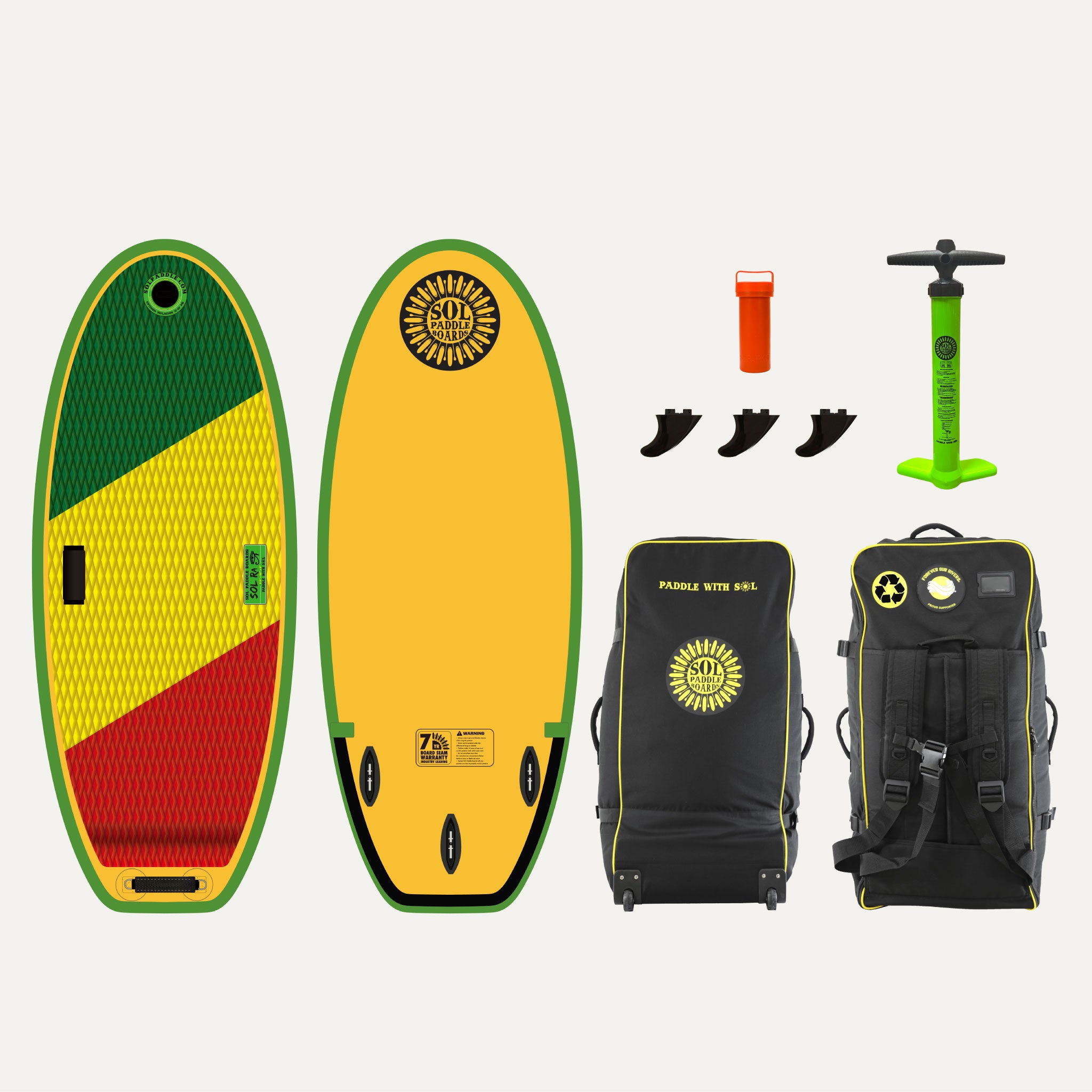 IT'S THE LITTLE DETAILS THAT MAKE THE BIGGEST IMPACT.
Why it Matters
SHOW-STOPPING DETAILS
→ A Hollis Brake Designs surfboard, designed in the United States by one of the best river surfing instructors and board shapers

→ Welded Drop Stitch Material construction for increased durability, reduced weight, and environmental friendliness

→ Carve Pro Surf Rail design and angle engineered to carve and hold an edge, slicing through the waves with precision and control

→ Elevated rear foam kick pad for improved handling and quicker turning

→ Extreme tip-to-tail rocker, delivering unparalleled performance and domination on the rapids

→ A Universal Center Fin Box so you can feasible replace your center fin at any surf or paddle shop around the world

→ Versatile five removable Click Fins™ that can be adjusted to achieve a tighter surfboard response. Starting with five fins for a stable ride, as your ability and skill level progress, remove fins for sharper turns and improved maneuverability.
→ Crafted exclusively for prone surfing, experience the thrill of catching a river wave while lying on your stomach and then popping up for an exhilarating ride

→ Extra strong, extra thick double material sidewalls designed to withstand extreme conditions and intensive use 

→ Bottom nose shield with its triple-layered anti-puncture and anti-abrasion material 

→ A plush, diamond anti-fad foam pad providing unbeatable comfort, and a strong anti-slip grip that keeps you in control

→ Extra strong double nylon handles for optimum sun and dry rot protection

→ Two rear metal D-ring leash attachment points allowing you to personalize your leash attachment preference
→ A serial-numbered Colorado license plate for extra theft prevention

😎 And a seven-year-seam-industry-leading warranty because we stand behind what we build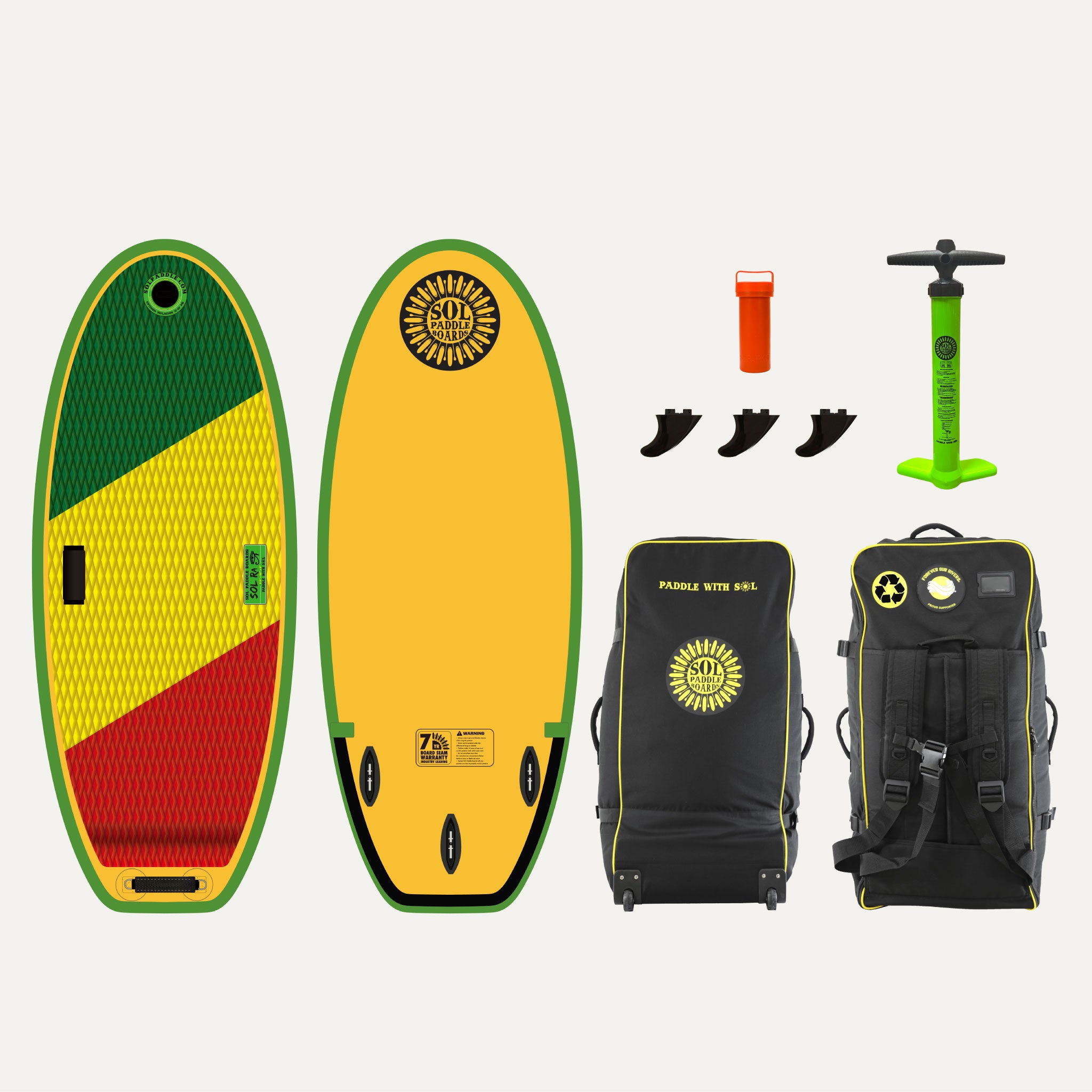 The Finer Details
✨ WHAT'S INCLUDED
→ [1] SOL Eco Rolling Sport Backpack, the ideal blend of design, sustainability, and functionality.
→ [1] SOL SingleShot Hand Pump, designed for easy inflation and high output and efficiency.
[3] 4-Inch Removable Click Fins to fine-tune your setup to match your riding style and skill level and water conditions
→ [1] Repair Kit, you know, just in case.

Setting the Standard
Designed by Hollis Brake, one of the best river surfing instructors and board shapers.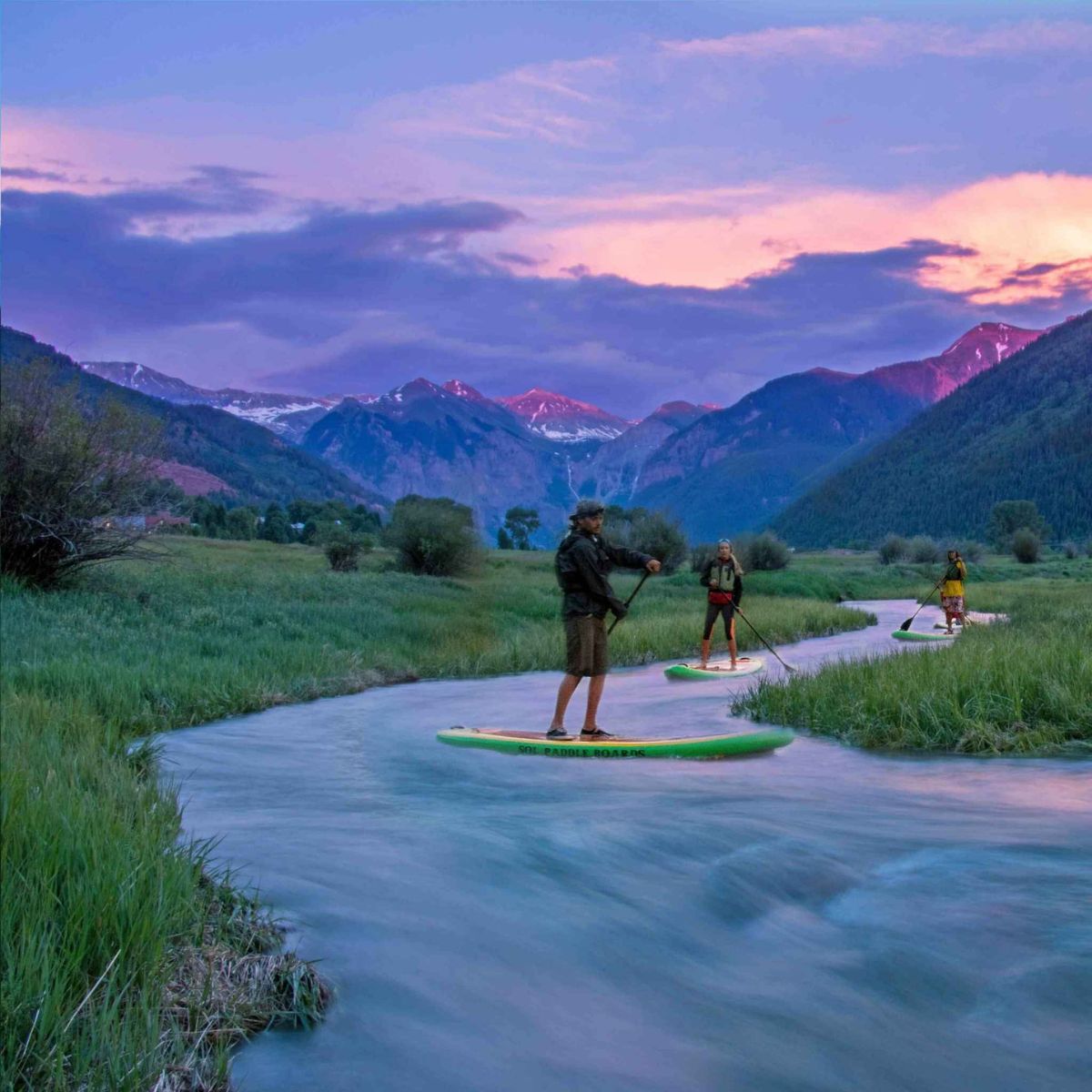 #1
WHAT KICKSTARTED IT ALL: THE ENDURING FAVORITE
Since 2011, when we burst onto the scene with our iconic Classic Collection, SOL Paddle Boards has been a dominating force with a lineup that continues to stand the test of time and turn heads with its stylish aesthetic.
#2
OUR COMMITMENT
In our relentless pursuit of perfection, each handcrafted inflatable paddle board in the SOL Paddle Board Classic Collection undergoes rigorous testing in the most challenging conditions. You see, we push the boundaries so you can push your boundaries.
#3
LOVE AT FIRST RIDE
This is to say, LITTLE WONDER THE CLASSIC COLLECTION CONTINUES TO WIN THE HEARTS of outfitters, rental and retail shops, and paddle enthusiasts worldwide. From the roughest waters to serene lakes, these boards continue to reign supreme, cementing their well-deserved reputation as the go-to favorite.