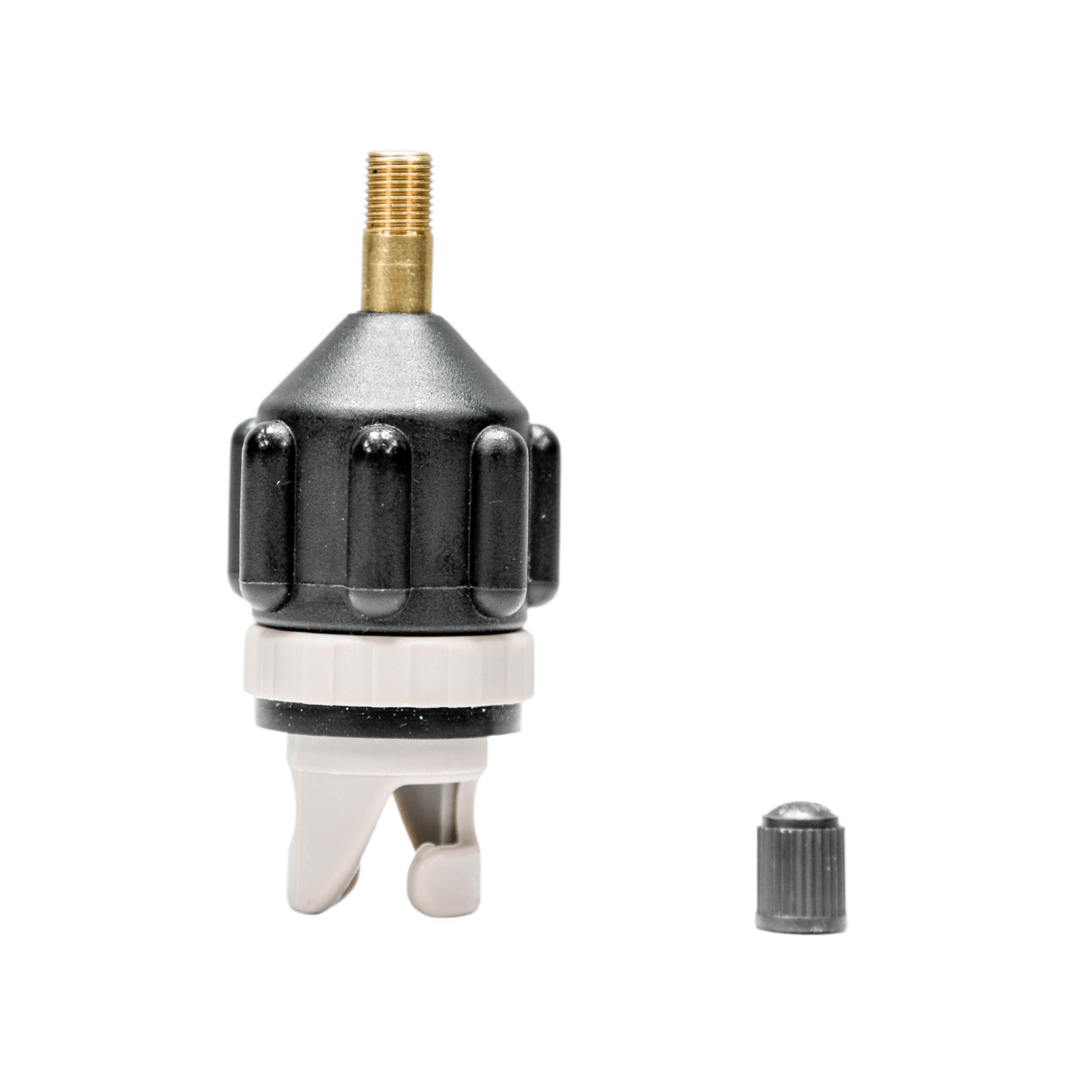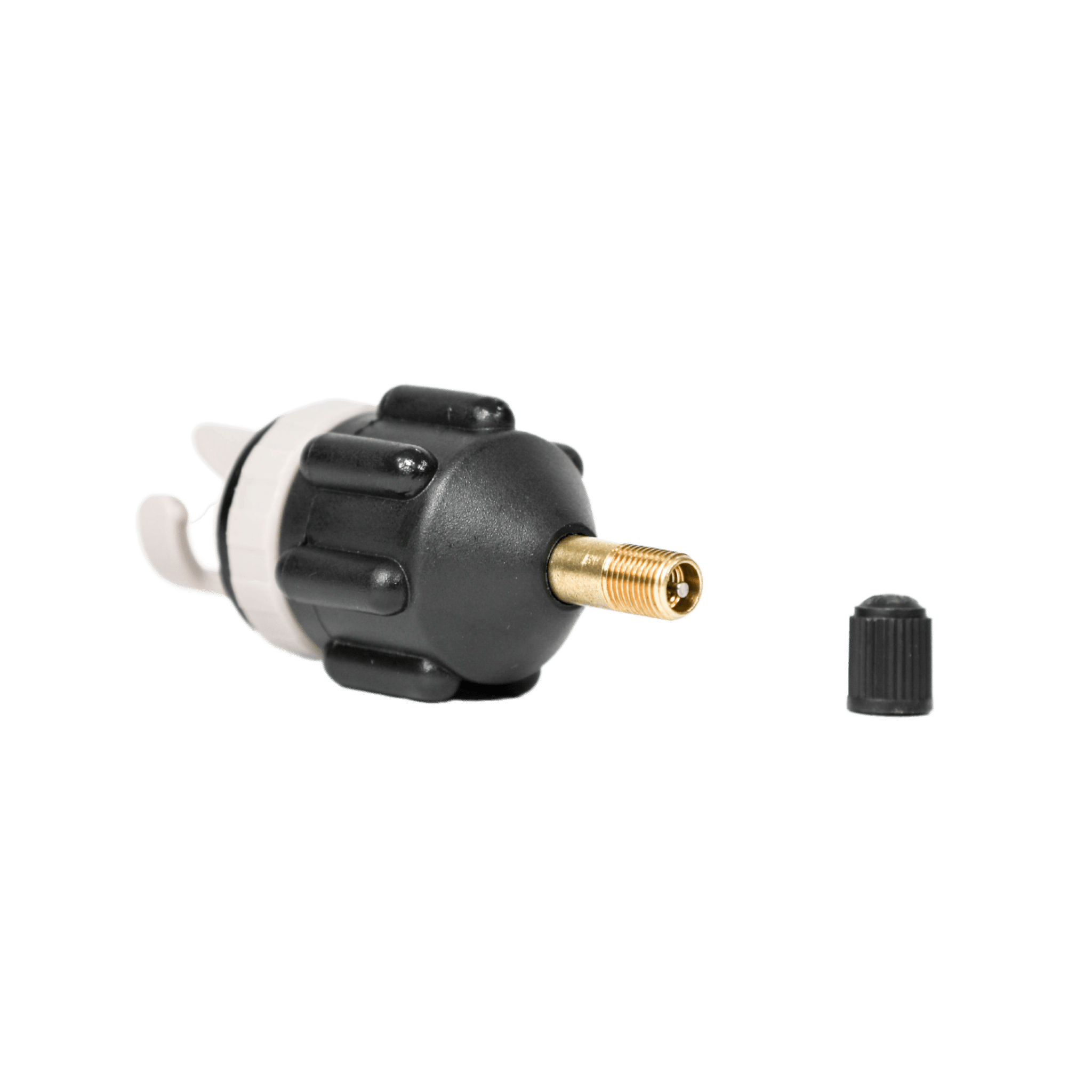 The Schrader Valve Adapter makes it easy to pump up your SOL Paddle Board, SOLtube, or SOLfa with an air compressor or bike/tire pump. Fill up your inflatables at any gas station, home compressor,  or with your on-board vehicle compressor.
With the SUP valve in the closed position, first, insert the Schrader valve fitting. Second, rotate it to lock it in place. Third, connect the fitting to an air compressor or bike/tire pump to your
SOL board
, SOLtube, or
SOLfa Inflatable Couch
for full inflation.
This adapter fits on all SOL valves and most SUP brands valves for easy inflation.

Five-year warranty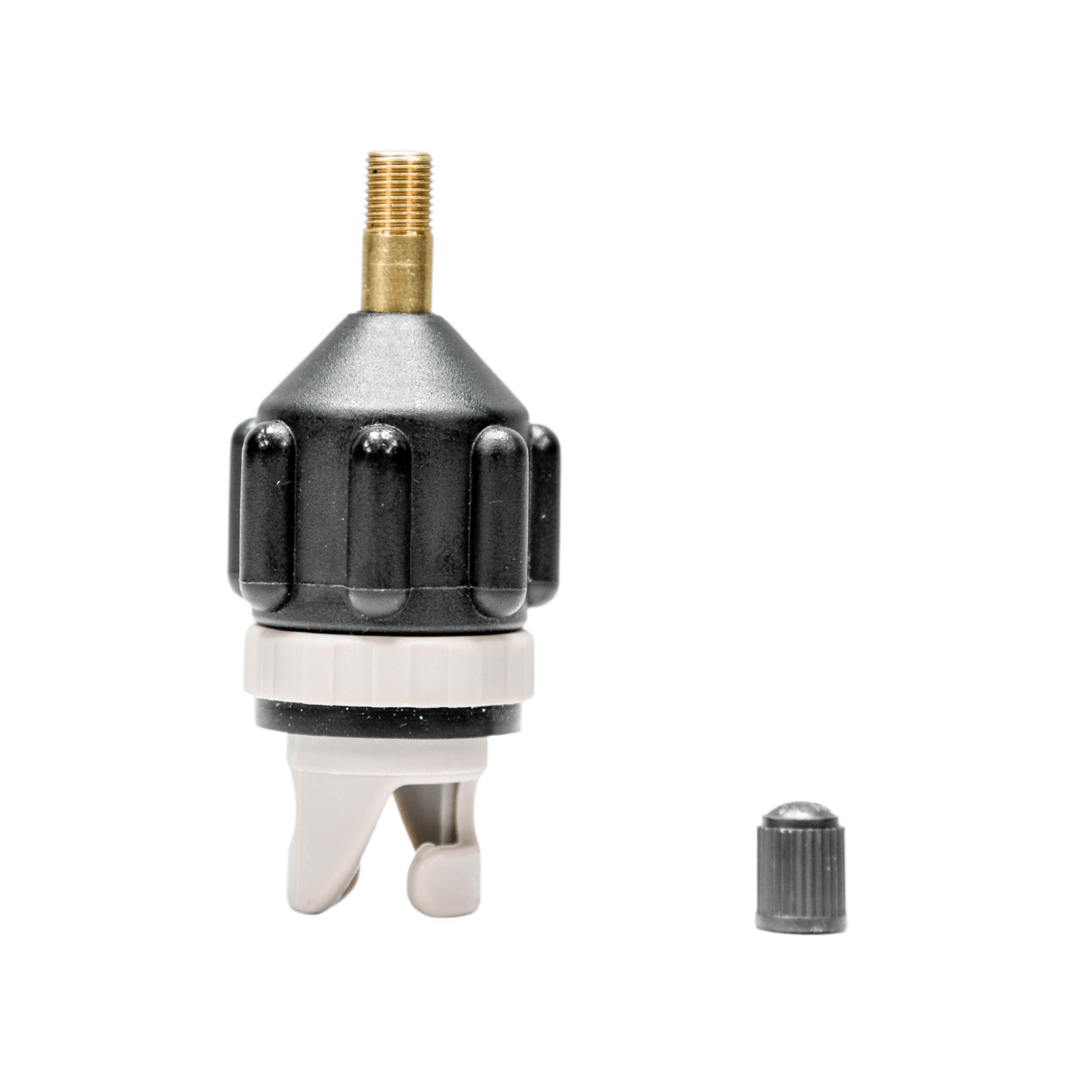 Schrader Valve Adapter
Sale price

$15.00
Regular price

$19.00
Choose options