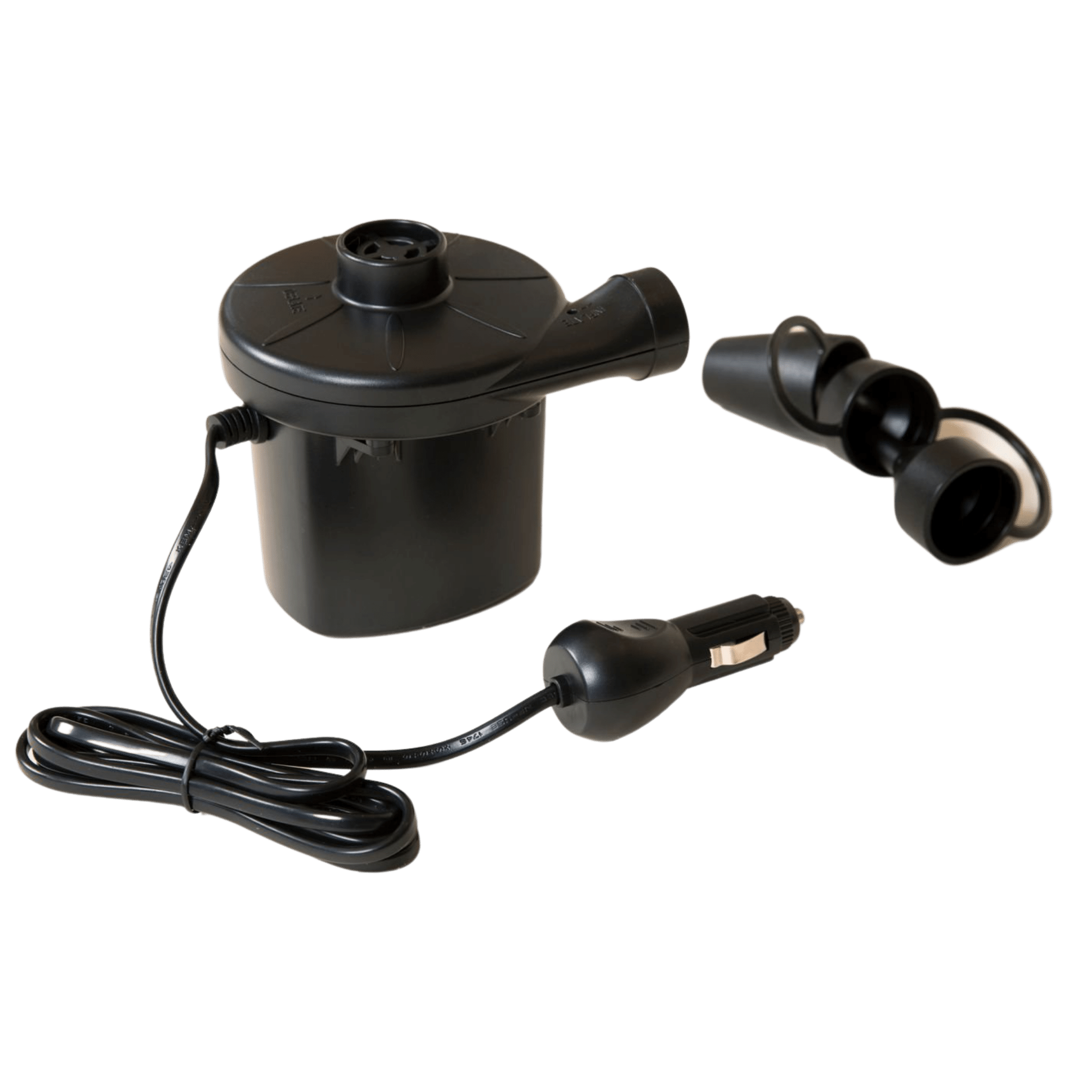 Our portable (1.2 pounds) 12V Electric Inflator and Deflator will 

save you about 150 hand pumps.  This will save you 5 to 8 minutes of pumping when used on a sup board.  It doubles over and can be used to inflate or deflate whitewater rafts, snow/ float tubes, and the SOLfa inflatable couch.
  

It plugs it into your vehicle's cigarette lighter and it will inflate your SUP board to 2 psi.  When the board is at 2 psi, remove the inflator and turn the raft/ SUP valve to the closed position. 
Use the opposite end of the inflator as your deflator. The deflate option is great for when you want to get all the air out of the board for packing or traveling.  After you have inflated your board to shape, use your SOL Dual Action Hand Pump with Gauge to inflate the board to full inflation.  
Compatible with most raft/ sup valves
Three-year warranty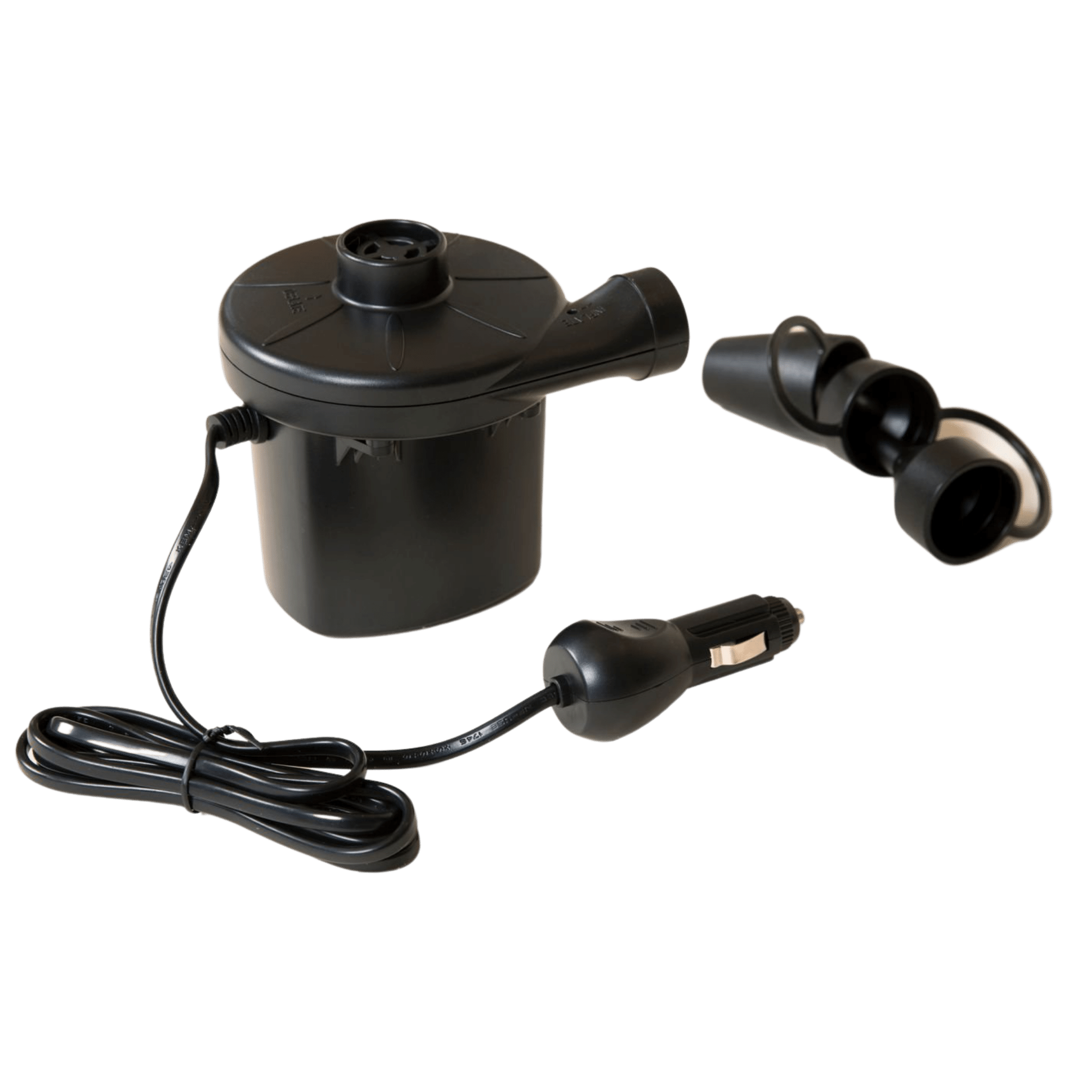 12V Electric Inflator and Deflator- 2 PSI
Sale price

$21.00
Regular price
Choose options